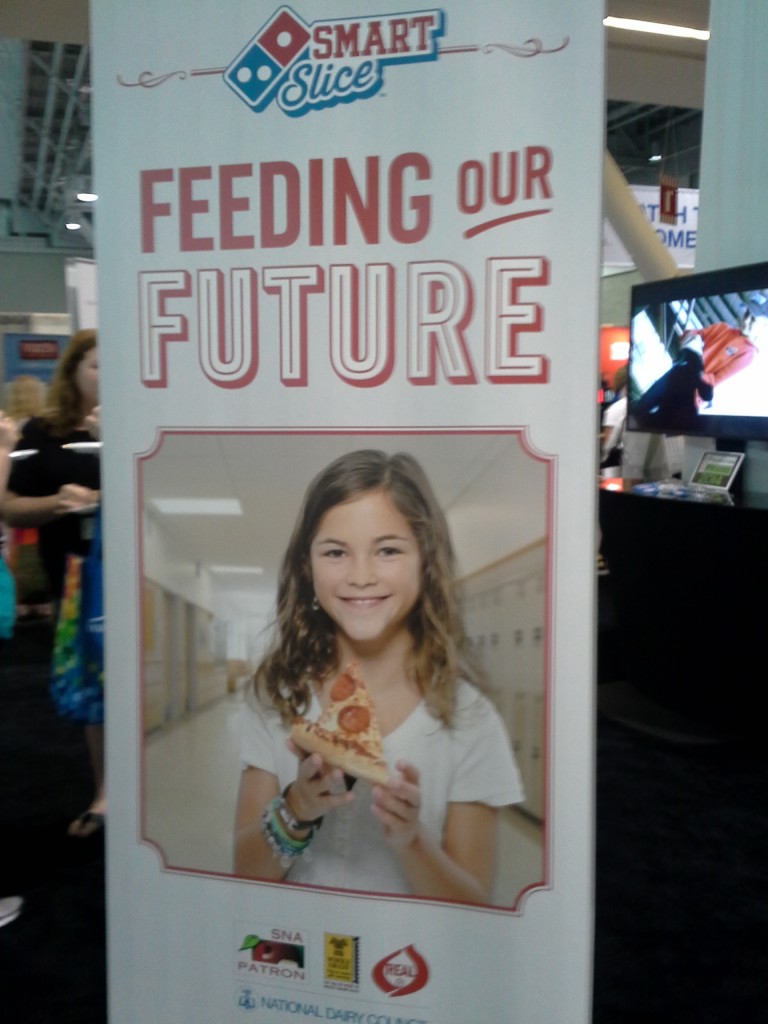 I recently attended the annual meeting of the School Nutrition Association, the trade group that represents the 55,000 food service workers who have the thankless job of feeding millions of schoolchildren every day. While there, I tweeted out a few photos I took on the expo floor and I've uploaded all 82 of them to Instagram here.
The images are more or less organized by either food category or company. Several of the event's official sponsors, including Tyson, PepsiCo, and Domino's were listed on prominent signs here and here.
First is a series of mascots, including Smuckers, Chester the Cheetah, and the State Fair hotdog. At the National Dairy Council booth, attendees were lined up to have their photo taken with a statue of a cow. Why? Because (I was told) they would get a plush toy cow. The booth was promoting "Fuel up to Play" a nutrition program in schools that emphasizes dairy.