New report from Eat Drink Politics shows how the nation's largest retailer is a poverty incubator, contributing to the hunger crisis in America while Walmart and the Walton family get richer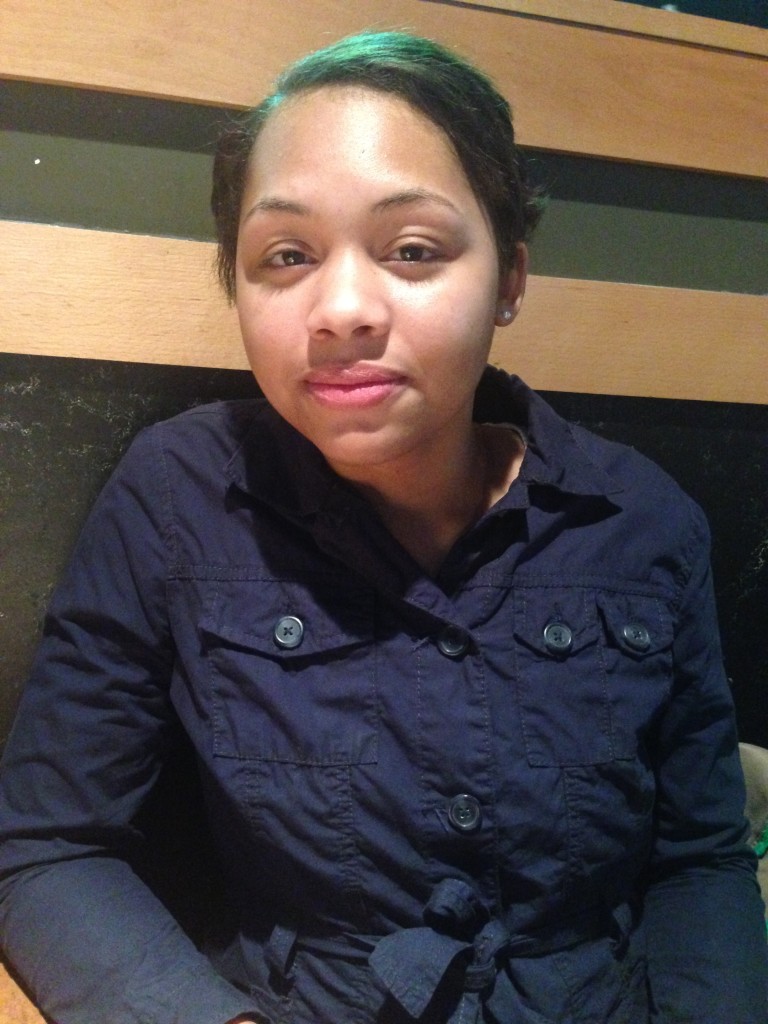 La'Randa Jackson, shown here, supports her mother and her younger brothers by working at the Walmart store in Cincinnati, Ohio. "I skip a lot of meals," she says. "The most important thing is food for the babies, then my younger brothers. Then, if there's enough, my mom and I eat."
La'Randa works for the nation's largest private employer, and she is not alone in her struggle to afford enough food.
On $10.10 an hour and an unpredictable part-time schedule, Cantare Davunt – a Walmart customer service manager from Apple Valley, Minnesota – winds up digging into her cabinets for older, non-perishable foods like Ramen so she can have a hot meal. Diana Tigon, a cashier at the Walmart store in Arlington, Texas, often finds she is strapped for cash and during rough weeks goes full days without eating meals.
These tragic stories are all too common among workers at America's largest retailer, which enjoys $16 billion in annual profits. The Walton family, which owns Walmart, has assets valued at an obscene $150 billion.
My latest report shows the direct connection between the unfair working conditions that Walmart perpetuates and the key factors that contribute to hunger in America. For example, 88 percent of households receiving food bank assistance have incomes of less than $25,000 a year; as many as 825,000 Walmart workers are paid than $25,000 a year. Also, more than 57 percent of employed recipients of food assistance work part-time; there are an estimated 600,000 part-time workers at Walmart, though many want to work full-time.
Because Walmart workers must rely on federal assistance programs to fill in the gaps, American taxpayers are subsidizing the retailer's business model of exploitation. One report from Americans for Tax Fairness estimated the cost to taxpayers of Walmart workers' reliance on public assistance is $6.2 billion a year.
In a twisted closed loop system, Walmart is also the largest retailer for food stamp spending in the nation, capturing about 18 percent of all food stamp revenue, estimated at $13.5 billion. If Walmart paid its workers a living wage they wouldn't need to rely on public assistance.
Walmart has the ability – more than any other business – to lift hundreds of thousands of working families out of poverty by improving jobs at its stores, which would, in turn, reduce hunger across the nation.
You can download the complete report here.
Thanks to Anna Lappe' for inspiring the report's title with her excellent 2013 article at TakePart.