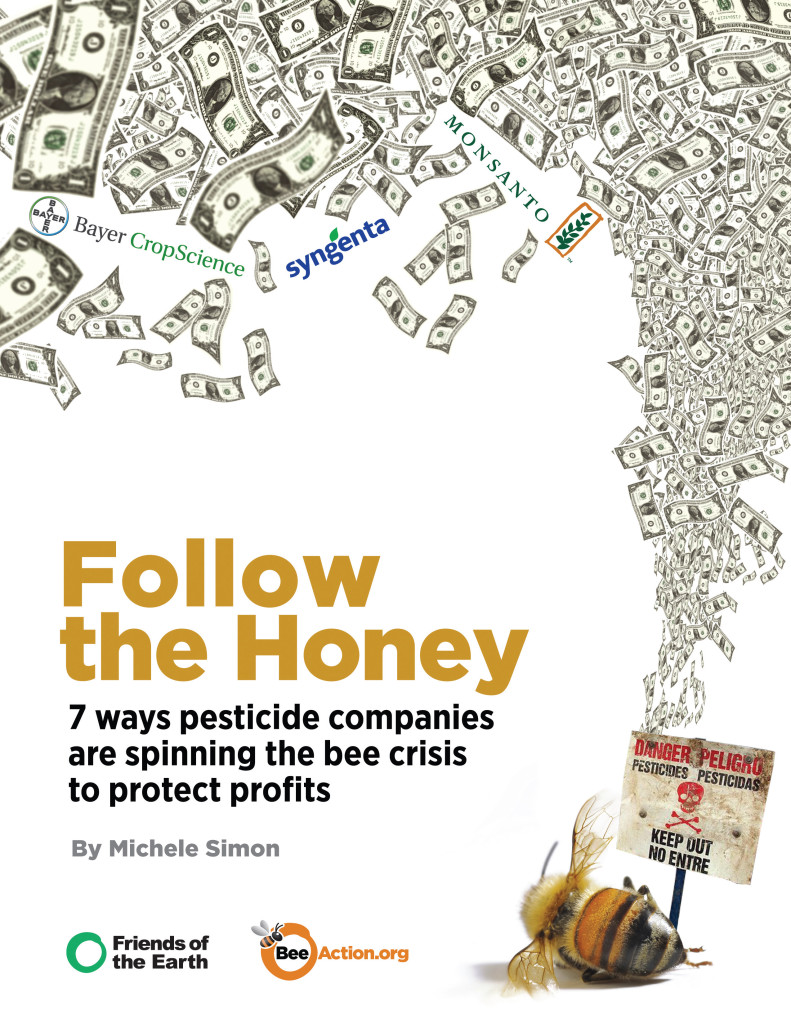 Today I am releasing a new report with Friends of the Earth, to bring attention to the dire situation of declining bee populations caused by pesticides. You can find the report here, and read a summary below.
If you like to eat, then you should care about what's happening to bees. Did you know that two-thirds of our food crops require pollination – the very foods that we rely on for healthy eating – such as apples, berries, and almonds, just to name a few. That's why the serious declines in bee populations are getting more attention, with entire campaigns devoted to saving bees.
A strong and growing body of evidence points to exposure to a class of neurotoxic pesticides called neonicotinoids—the fastest-growing and most widely used class of synthetic pesticides—as a key contrib­uting factor to bee declines.
The European Union banned the three most widely used neonicotinoids, based on strong science indicating that neonics can kill bees outright and make them more vulnerable to pests, pathogens, and other stressors. Enter the corporate spin doctors.